Your teeth are an invaluable asset and are essential for daily life. Maintaining a healthy mouth is imperative for chewing and speaking, and regular cleaning is the only way to keep your teeth and gums in tip-top shape. Unfortunately, even with amazing care for your mouth, life can throw us a curve ball sometimes and leave us in problematic situations. Whether you lose a tooth from falling down, chip a tooth while eating, or severely injure your jaw while playing sports, you need to seek care as soon as possible. The emergency dentistry offered at Distinguished Dental, located in Keller, TX, can assist in treating your emergency situation.
Quality Care for Your Emergency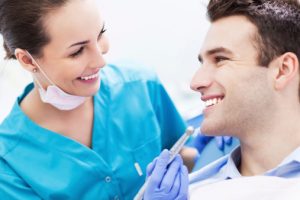 Accidents happen, and when they occur, it is always best to get immediate treatment. Dr. Sheri McIntosh, a caring, warm professional with experience treating dental emergencies, and her magnificent team of compassionate experts always reserve time to treat those who need attention due to an emergency. We understand the urgency of this type of situation, and we are prepared to alleviate the pain and fix the injury. Our patients are our top priority, and if they need attention, we will give them stellar, immediate care.
Unmatched, Effective Treatments
While emergencies do happen, not everything qualifies as a dire situation. It is important to understand the difference. Common dental emergencies include:
Broken teeth
Knocked out teeth
Cracked, fractured, or broken teeth or crowns
Severe toothaches
Minor aches in the gums or teeth can be addressed in a regular dental appointment. On the other hand, some issues may be beyond our care. If you have a broken jaw, or if you have a severe cut in your mouth and you cannot stop the bleeding, you should visit the local emergency room instead. If you have any questions about our services, our friendly staff is always willing to answer questions.
Utilize Our Services in an Emergency
For emergency dental situations, utilize the caring services of Distinguished Dental. We provide comprehensive, professional treatments to address your injury. If you experience an emergency, call our staff immediately. We proudly serve the families of Keller, TX, Roanoke, Watauga, Colleyville, Southlake, and the neighboring communities.