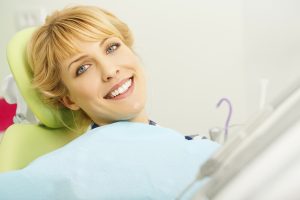 What did that just say? My dentist does not want to see me this summer? That's right, but don't take it personally. Keller emergency dentist Dr. McIntosh and her team at Distinguished Dental would much rather see you before the summer for a preventive appointment rather than during the summer for an emergency visit. The old saying that an ounce of prevention is worth a pound of cure has tremendous value right now as we head into summer. Don't let a dental emergency such as a cracked or infected tooth or an avoidable injury spoil your summer vacation. Schedule an appointment today to ensure the health and beauty of your smile for the summer months ahead.
Dental Cleaning and Exam
The American Dental Association suggests that everyone see the dentist twice a year for a dental checkup. These visits go a long way toward preventing dental problems. By scheduling your checkups at regular intervals, your Keller dentist Dr. McIntosh and her staff can monitor your oral health and recognize the early signs of a problem before it gets out of hand.
For example, if we catch a cavity at the beginning stage of development, then we can easily restore your tooth with a tooth-colored filling. On the other hand, a cavity that is left untreated for a length of time may eventually erode through the enamel and dentin layers of your tooth. When this happens, bacteria may access the nerve of your tooth causing infection, which can be very serious and painful. Now instead of a filling, you need a root canal—probably not part of your summer vacation plans.
Prevent Tooth Injury with a Sports Guard from your Emergency Dentist
No matter what your summer sport is—baseball, softball, basketball, soccer, field hockey, skateboarding, whatever—you should be wearing a mouth guard. We know there are many varieties available in your local sporting goods store. However, these are not made specifically for your teeth and your bite. Dr. McIntosh can have a customized sports guard fabricated just for you. Not only will you protect your teeth, lips, gums, tongue and cheeks from injury, you'll also be reducing your risk of concussion.
Call Our Office Today
Don't wait for summer to be upon us. Contact Distinguished Dental, the dental office in Keller, to schedule your preventive checkup now. Dr. McIntosh and her team are always happy to see you and your family, spring, summer, winter or fall!