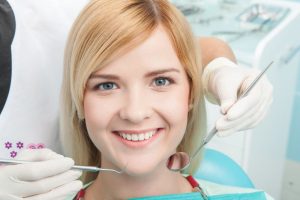 Dental emergencies are frightening and inconvenient! While it's true that there are some circumstances that can't be avoided, did you know that there are actually quite a few measures you can take on your own to avoid having to visit your emergency dentist? Here's what you should know.
Sports Related Emergencies
Nearly half of dental emergencies are sports related. An easy solution for protecting your teeth and mouth from injury during sports is to wear a protective mouth guard. Your dentist can create a custom mouth guard that will protect your teeth much better than a generic one-size-fits-all option from your local sporting goods store.
An investment in a good mouth guard that you consistently wear makes all the difference and can help you avoid many sports related injuries.
Avoiding a Dental Infection
An infected or abscessed tooth is painful! This condition will also likely require root canal therapy to preserve your tooth.
Did you know that a dental infection could be prevented with consistent routine visits to your dentist every six months? Preventive checkups allow your dentist to detect issues like tooth decay early on before they're allowed to progress into your tooth, which causes an infection. When you are proactive about treating tooth decay in its early stages, it is likely that a simple dental filling can restore your tooth to health.
Your dentist may also make you aware of any concerns such as an old filling or crown restoration that may be on the verge of breaking or falling out, which can prevent an emergency situation.
Protecting Your Teeth from Bruxism
Bruxism, or clenching and grinding your teeth is a condition that typically happens at night while you sleep. Bruxism causes premature and excessive wear to your teeth, and it can also cause fractures, which could lead to a dental emergency.
If you clench or grind your teeth at night, your dentist can make a night guard that fits much like a retainer and is worn during sleep to protect them from the damage that bruxism causes.
Contact Your Dentist
If you do find yourself facing an emergency situation, don't hesitate to contact your dentist right away for treatment. Or, if it's just time for your next preventive appointment, contact your dental office today to schedule.
About the Author
One of the main focuses of Dr. Sheri McIntosh and her team is prevention. Our goal is to provide you with an exceptional dental experience and help you achieve and maintain optimum oral health.
While we hope to help our patients avoid dental emergencies, we are prepared to help you with convenient appointments and same-day dentistry if necessary when something comes up.
To contact Dr. McIntosh, call our office at 817-337-8300 or reach us through our website.