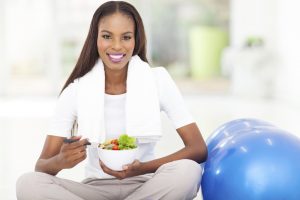 Brushing and flossing your teeth are necessary steps you should take in your daily dental hygiene routine. Taking excellent care of your gums is important, too – in some ways even more important. Your gums support your teeth and help keep them in place. They need to be in excellent shape in order to function as well as they possibly can. Dr. Sheri McIntosh wants your gums to remain healthy throughout your life without pain or discomfort. Our periodontal therapy service in Keller, TX can bring harmony back to any patient's oral health. Gum disease is nothing to mess with and our team can get you the treatment you need. Gums are important and if they aren't in great health then it can lead to major problems down the road. You don't want major problems to deal with, and neither do we.

Periodontics
Before anyone reaches for the telephone to schedule an appointment, it's important to understand the concept of periodontics. It specializes in preventing, diagnosing and treating the many types of gum disease. It's the study of the soft and hard tissues surrounding and supporting your chompers. Any kind of bacteria that sneaks under the gum line can cause major problems. It isn't just your gums we're talking about here, the bone underneath can also be affected. Once the bacteria has spread, your gums and supporting bone are taken hostage.
There are several risk associated with gum disease that can become a part of your life if you don't get it treated right away:
Alzheimer's disease
Heart disease
Stroke
Diabetes
Low birth weight
All of these risks can be heavily increased. Who wants to run the risk of suffering from a stroke, or becoming a diabetic or developing any of the other risks? It just isn't smart. Receiving treatment for gum disease is the smartest move you can ever make because it can leave your overall health happy.
Keep an eye out for these symptoms:
Bad breath that won't go away
Red or swollen gumline
Gums that are receding
Teeth that feel loose
Development of pus between the gums and teeth
Gums that bleed easily after you've brushed and flossed
Schedule an Appointment Today
We can get your gums looking and feeling healthy once again, all it takes is a visit to our Keller, TX office. You don't want to leave your overall health hanging in the balance, so speak with our dental staff and let's get to work on your situation immediately. We serve everyone in the area, including those of you in Haltom City, Fort Worth, Westlake, Southlake, Roanoke and beyond.