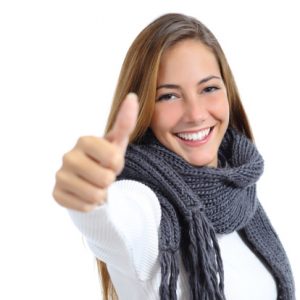 If your employer offers a benefits package, then you are fortunate. And if one of those benefits is dental insurance, then it is in your best interest to understand the details of your specific coverage. Dr. Sheri McIntosh and the team at the Keller dental office of Distinguished Dental will be happy to answer any questions you might have about your individual policy. There are, however, some general points to be made about dental insurance that can be helpful.

Just as dental care is different than medical care, dental insurance is different than medical insurance. Actually, it is this difference in care that dictates the difference in coverage. Medicine is designed to be mostly reactionary to a condition. For example, when your baby is crying and tugging at her ear, you might take her to the doctor and discover that she has an ear infection. You'll receive a prescription for antibiotics to treat the infection, and in a short time your baby will be feeling much better. In this case, there is very little you can do beforehand to head off an ear infection. In other words, there's no prevention.
Dentistry, on the other hand, is all about prevention. That's why Dr. McIntosh, the family dentist Keller relies on, wants to see you and each member of your family at least twice a year for a dental exam and cleaning. At these regularly scheduled appointments, we can help prevent dental problems before they have a chance to begin. With professional cleanings by one of our skilled dental hygienists and a thorough examination of your teeth and gums by Dr. McIntosh, we actually can head off trouble.
Use Your Yearly Maximum
For this reason, dental plans have a yearly maximum that the benefit provider will pay out over the course of a year. This maximum—which usually runs around $1,500 for most dental insurance plans—is intended to encourage participants to schedule regular dental visits. Failing to schedule dental checkups and other necessary procedures simply leaves unused benefits on the table. If you have dental insurance and are due for a dental appointment with Dr. McIntosh at Distinguished Dental, then be sure to schedule a visit before your benefits run out at the end of 2015!
Beyond dental cleanings and exams, dental insurance is intended to offset the cost of the care you or a family member may need. A typical dental insurance policy will normally pay a percentage of the cost of a procedure as set by your employer's maximum benefit fee. For example, your insurance may cover 80 percent for a filling or root canal, but only 50 percent for crowns or dentures.
Call Our Office Today
If you have specific questions about your dental insurance coverage, or if you need to schedule an appointment before your benefits run out at the end of the year, then call the dental office of Dr. McIntosh at Distinguished Dental in Keller, TX. We welcome patients from surrounding areas including Roanoke, Trophy Club, Haltom City, Fort Worth, Westlake, and Southlake.