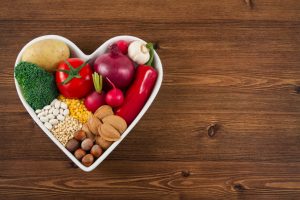 Now that 2017 has arrived, it's time to take action on your resolutions! Many of us choose to focus on our health for the New Year, and Dr. Sheri McIntosh would like to remind you not to forget about your oral health. Did you know that your oral health affects your overall health and well being? Your trusted team at Distinguished Dental has some helpful tips and healthy habits you can strive for in 2017.
Improve Your Home Care Routine
Optimum oral health actually begins at home, and there are a number of things you can do to ensure you maintain it:
Switching to an electric toothbrush helps to improve your brushing technique and removes more plaque than brushing manually.
Adding an antibacterial mouth rinse gives you added protection against the harmful acids in your mouth that cause tooth decay.
Flossing at least once per day ensures that you remove plaque buildup and debris from in between your teeth.
Quit Smoking or Using Tobacco
Smoking cigarettes or using tobacco products greatly affects your overall health and there's never been a better time to take charge and quit! You can find different support systems to help you make the transition through your family and friends, support groups, online tools and apps, and of course through your team at Distinguished Dental.
Visit Your Dentist Regularly
Dr. McIntosh recommends that most patients visit our office every 6 months, or twice per year in order for us to clean your teeth and monitor your oral health. These visits allow us to diagnose and detect any concerns early on, giving you the best chance for recovery with a less invasive treatment. Don't skip your six-month cleaning and checkup, they're important!
Make Better Food Choices
Eating more fruits and vegetables is good for your health. Did you know it also improves your oral health? Fruits and vegetables act as neutralizers for the acids in your mouth, protecting you from tooth decay and cavities. They also help to increase saliva flow and wash away food debris and other particles. Remember to reach for the fruits and veggies when it's snack time!
Improve Your Smile
This means different things for each patient. Work with Dr. McIntosh to assess your teeth this year. Is your smile where you'd like it to be, or are there aspects of it you'd like to improve? Perhaps you just need to complete some simple repair work such as dental fillings or bonding to upgrade your smile. Maybe whitening would provide the boost you need.
If you'd like to make more significant changes or enhancements, Dr. McIntosh can help. Whether it's straightening, repairing, or replacing your teeth, Distinguished Dental can meet your needs.
Contact our Office
We're here to help you make 2017 your best year yet! Call our office today to schedule your next appointment.