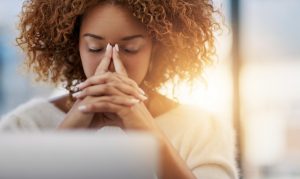 Dental insurance is confusing! How do you know what's covered, and what you have to pay? How do you know who's in your network? Dr. Sheri McIntosh understands that it can be a challenge financially to get the quality dental care you need and deserve, and that's why she works with many different insurance plans. Distinguished Dental also offers convenient payment options, so no matter what your insurance coverage is, we'll help you fit the treatment you need into your budget. Your dentist in Keller discusses how dental insurance works.
What is a Dental Network?
Most insurance plans have a network of dentists that patients can choose from who agree to their payment schedules. Typically it results in more coverage for the patient who chooses an in-network provider. Dr. McIntosh chooses to be part of a variety of networks such as:
Aetna
Ameritas/ Principal
Assurant/DHA
Cigna
Delta Dental
Guardian
Humana
Lincoln Financial
Metlife
Tricare Delta Dental
United Concordia
United Healthcare
This does not mean that you can't see Dr. McIntosh if she's not in your network. It simply means your benefit coverage may be different with an out-of-network provider. Our friendly insurance experts at Distinguished Dental are always on hand to answer questions about how your coverage works, so we encourage you to call us if you have questions about your benefit.
What is my Dental Insurance Coverage?
Every dental plan is unique, but you will typically have a yearly deductible to meet, and a maximum amount that you insurance will pay each year. Many dental plans run on a calendar year, so your maximum will typically renew in January.
Most dental plans will cover most or all of your routine preventative appointments, and a percentage of any treatment you may need, with certain limitations. Some plans have waiting periods before you can have treatment completed, so it's important to consult our knowledgeable staff about how your particular plan works.
We don't like surprises when it comes to finances, so we'll always ensure that you understand the cost of your treatment and what your responsibility will be prior to starting any procedures.
No Dental Insurance? No Problem!
We're happy to take care of our patients whether they have dental insurance or not. We have affordable new patient specials and convenient third party financing plans to help you fit dental care into any budget.
We encourage you to contact Distinguished Dental to learn more about how we can help you maximize your insurance benefit and get the dental care you need.