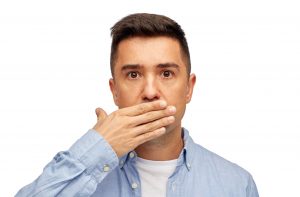 When you live with crooked teeth or a misaligned bite it's always on your mind and it takes a toll on your confidence. Do you hide your teeth when you meet someone new? Do you avoid smiling in pictures? Have you considered straightening your teeth but you're not sure of your options? Your dentist in Keller explains the difference between Invisalign and Six-Month Smiles and how they might benefit you.
What is Invisalign?
Instead of using semi-permanent brackets and wires to align your teeth, Invisalign uses clear plastic, removable trays called aligners. Each aligner is custom designed to fit snugly and to apply gentle pressure, which gradually moves your teeth. Aligners are comfortable and don't interfere with your normal activities, and because they're clear no one will notice that you are straightening your teeth!
Because your aligners can be taken out for eating and brushing, there are no restrictions to your diet or changes to your home care routine required for Invisalign in Keller. You'll be able to switch out your aligners at home when it's time, so your treatment wouldn't require as many visits to your dentist as traditional braces would. Most Invisalign cases can be completed in 15-18 months, making them an efficient and effective treatment for busy adults and teens.
What is Six-Month Smiles?
Six-Month Smiles uses clear brackets and wires to provide the benefit of traditional orthodontics but with discretion. With a focus only on the smile line, or front six teeth, Six-Month Smiles is able to move your teeth quickly and most cases can be completed in a matter of months. This treatment is an effective option for patients attending a big event such as a wedding or reunion because it achieves results quickly and can get the job done in time for your event. Also, during your treatment you'll enjoy the discretion that clear brackets and wires offer.
Which Option is Right for Me?
Dr. Sheri McIntosh is certified to provide both Invisalign and Six-Month Smiles at Distinguished Dental. This means she can help determine which option will best suit your needs with an examination, x-rays, and photos of your teeth. By discussing your goals and desires for your smile with you, she'll help determine which option will best suit your needs, lifestyle, and budget.
Contact Distinguished Dental Today
With so many great options for straightening your smile with discretion, there really is no reason to live with crooked or misaligned teeth. Give us a call today to schedule your consultation with Dr. McIntosh and learn more about the possibilities for your smile!