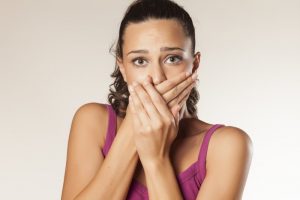 Are you living with crooked or misaligned teeth? Do you continue to endure living with your smile because you don't like the idea of wearing metal braces? You don't have to let crooked teeth steal your confidence any longer since there are other options available. If you are tired of feeling self-conscious about your smile, it is time you learn more about Invisalign in Keller and how it can benefit you.
What is Invisalign?
Instead of wearing braces for months or even years, Invisalign allows you to straighten your teeth by wearing clear plastic aligners. The aligners are designed to fit snugly, and because they are clear, they are hardly noticeable. Aligners should be worn for at least 22 hours per day; however, they are comfortable to wear and they don't interfere with your normal daily activities.
How Does Invisalign Benefit Busy Adults?
Besides aligning your teeth with discretion, Invisalign offers a number of other benefits for adult patients. In some cases, Invisalign can often be done more efficiently than braces, which means less treatment time is needed to achieve your desired results. It also requires fewer visits with your dentist since aligners can be changed at home.
Since aligners are removable, you won't have to change anything about your diet or your home care routine since they can be removed for eating, brushing, and flossing. This means you'll be straightening your teeth, while still enjoying the foods you love.
Is Invisalign Right for Me?
If you'd like to learn more about Invisalign, a consultation with your dentist is the next step. X-rays and photos of your teeth combined with a thorough examination will help your dentist determine if Invisalign will help you achieve your goals for your smile. If you move forward with treatment, 3D technology allows us to show you what your finished smile will look like.
Don't let crooked teeth affect your confidence any longer! Contact your dentist in Keller to schedule your consultation for Invisalign today.
About the Author
Dr. Sheri McIntosh strives to provide an exceptional experience for every patient, which includes offering innovative dental treatment such as Invisalign and service that is beyond compare. Dr. McIntosh refers to this as the "distinguished patient experience," and it's what sets her apart from other dentists in the area and creates happy patients.
If you would like to contact Dr. McIntosh, she can be reached online through her website or by calling 817-337-8300.