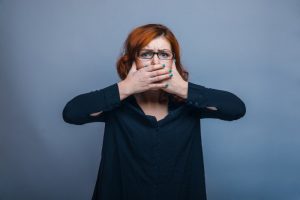 You feel embarrassed when you talk with other people. You've stopped eating out with friends and family because chewing your food is challenging. You hide your smile in photos. Living with a compromised tooth is challenging! If you're ready to learn more about replacing your failing tooth, your dental implant dentist in Keller can help.
The Consultation
Implant dentistry always starts with a consultation so your dentist can evaluate your oral health and take x-rays to ensure that you have enough healthy jawbone to properly support your dental implant.
Your consultation is also a great time for you to ask any questions you may have about dental implants or the process of completing treatment.
Implant Placement
The next step of the process is to place your dental implant. We partner with a highly trained and experienced board certified oral surgeon who will place your dental implant during a simple surgical procedure here at our office. This ensures that you get to work with the staff you are familiar with and trust throughout the entire process.
Your implant is given 3 to 6 months to heal and fuse with your bone during a process called osseointegration. This is how your implant takes the place of your root and actually becomes a part of your dental anatomy.
The Restoration
Once your implant is fully integrated with your jawbone, it is ready for the restoration. Your dentist in Keller will design a crown that will attach to your implant with an abutment and seamlessly blend with your smile. Your new tooth will also provide the same function of eating and chewing with ease that you lost when your tooth was failing.
If you are missing multiple teeth, dental implants are capable of supporting dental prosthetics such as a bridge or denture that allow you to replace multiple missing teeth, or even an entire arch.
Other Benefits of Dental Implants
Dental implants offer patients numerous advantages such as:
The look and feel of a natural tooth
Great longevity – they can potentially last a lifetime with regular checkups and excellent home care
Protection for your oral health since they replace both your root and tooth
Easy home care – your brushing and flossing routine doesn't have to change
A great investment over other treatments that will have to be replaced in time
Are you ready to learn more about dental implants? Give your dentist in Keller a call today to schedule your consultation.
About Distinguished Dental
Dr. Sheri McIntosh has been caring for patients in North Texas for over a decade. She is proud to offer patients an exceptional experience every time they visit her office and being able to add comprehensive implant dentistry fits right in with the philosophy of her practice.
If you would like to contact Dr. McIntosh, she can be reached by calling 817-337-8300 or through her website.