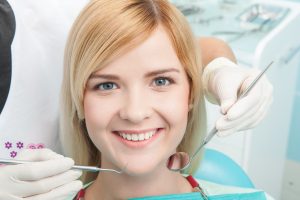 With new studies and information constantly coming to light, it is hard to ignore the connection between oral health and overall health. The oral systemic connection shows us that the same bacteria that causes gum disease can also contribute to other health concerns in the body, and vice versa. This information tells us that now, more than ever before, it is important to establish and maintain a relationship with your dentist in Keller, in order to achieve optimum oral and overall health.
What is Periodontal Disease?
Periodontal (gum) disease is essentially an infection that affects the support system for your teeth, which are your gums and jawbone. It is caused by excessive plaque and bacteria buildup that irritates your gums and results in an infection. The infection eventually reaches below the gum line and begins to affect your bone. If this condition is not successfully managed, it will eventually result in bone and tooth loss.
How Gum Disease Affects Overall Health
Studies have shown that the bacteria that causes gum disease can enter into the blood stream, travel to other areas of the body, and contribute to other chronic issues such as:
Diabetes
Cardiovascular (heart) disease
Dementia or Alzheimer's disease
Complications during pregnancy
Respiratory issues
High blood pressure
Stroke
How is Gum Disease Treated?
Successfully managing gum disease can help you take charge of your overall health and well-being. Being proactive about visiting your dentist regularly and taking an active role in an excellent oral hygiene routine at home is your best defense against gum disease.
Gingivitis is the beginning stage of gum disease where you might begin to notice that your gums are bleeding when you brush or floss, or they appear irritated or swollen. Chronic bad breath that doesn't go away is also another tell-tale sign of gum disease. If you are proactive about visiting your dentist, gingivitis can often be managed with a thorough cleaning with your hygienist and an improved home care routine.
Periodontitis is the advanced stage of gum disease where the damage is starting to occur. If you suffer from periodontitis, you may begin to see your gums receding, experience pain or discomfort when chewing, and notice that your teeth feel mobile. This stage requires a deeper cleaning called scaling and root planing to remove the excess plaque and tartar from below your gum line. Your dentist may also recommend antibiotic therapy, or even surgery in more advanced cases.
Your health is important! If you've noticed any of the symptoms of gum disease, or even if it's just time for your next cleaning and checkup, contact your dentist today to schedule your appointment.
About Distinguished Dental
How would you like to be warmly greeted as if you were returning home every time you visit your dentist? Would you appreciate receiving personalized attention focused on your unique needs from your dentist? If you answered yes, we encourage you to contact Dr. Sheri McIntosh and her team so you can receive The Distinguished Patient Experience.
Contact our office by calling 817-337-8300 or reach us through our website.