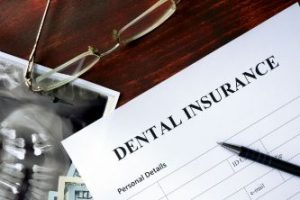 Unfortunately, there are millions of Americans who don't have dental insurance, which only makes it more difficult to get the dental care necessary for a healthy smile. And, in some cases, even the lucky people who have insurance miss out on their benefits because they don't use them before they expire. In fact, the American Dental Association found that the average benefit each year is $1,250 per person, but that most people get just over $300 of dental work annually. That's over $900 in lost benefits per person! To get the most from your insurance plan, learn more below about what's covered and find out why checkups and cleanings are so crucial to your oral health.
What Will Your Insurance Cover?
Every plan is different, so the best place to start is looking closely at your plan. The information can be a bit overwhelming, so if you have any questions, you can always call your dental office. Most offices are happy to clarify everything to help you understand your benefits and costs.
Having said that, here are some common procedures that are covered:
Cleanings, X-Rays, and Exams – Preventative care is usually covered at 100% and most people need just 2 checkups a year to maintain great oral health. But check your benefits if you're pregnant or if you have gum disease, diabetes or cancer, as more visits may be covered. Some plans also cover professional fluoride treatments for all ages, which are a wonderful way to prevent cavities.
Gum therapy – Deep cleanings are a special type of cleaning that treats gum disease and are typically covered at 50%-80%.
Fillings and Root Canals – Fillings and root canals are often covered at 50%-80%.
Crowns and Bridges – Many plans will cover crown and bridgework at 50% – 70%.
The Importance of Regular Checkups and Cleanings
One of the best ways to take advantage of your benefits is to schedule preventative visits for the whole family, especially since they usually don't cost anything out of pocket.
Additionally, these visits can prevent the need for major dental work and save you a lot of money in the long run. With routine care, a dentist can find and treat problems as early as possible, when treatment is relatively simple and inexpensive. Checkups also help extend the life of your existing dental work, and everyone can agree that they'd rather not replace restorations such as dental crowns or bridges until it's absolutely necessary.
When Do Your Insurance Benefits Expire?
This information should be included in your plan guidelines, but many plans start January 1st and end December 31st, although some are on a fiscal calendar year.
Also, remember that your plan has set aside a certain amount of money (usually $1,000-$3,000) that they'll pay for your dental work each year. Called an annual maximum, you may as well use this money to help you maintain healthy teeth and gums and a beautiful smile – at a greatly reduced cost!
About the Author
Dr. Sheri McIntosh is a caring family dentist in Keller who's passionate about helping people achieve great oral health. She sees dental insurance as a wonderful tool that makes dentistry more affordable, which ultimately makes having a healthy smile easier for her patients. She and her staff are always happy to answer any insurance questions and can be reached through their website.