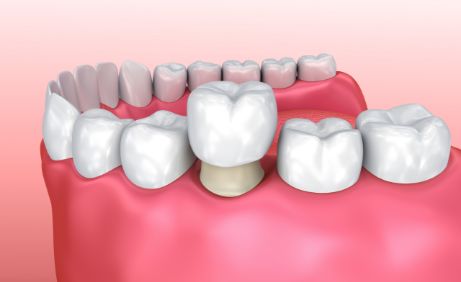 When it comes to dental care, most people are looking for a combination of convenience and high quality. With CEREC same-day crowns, you get both! This technology allows a dentist in Fort Worth to create strong, beautiful dental crowns right in their office. This prevents the need for a second appointment and ultimately means less time in the dental chair for you. But one common question patients have about same day crowns is what material they're made of. Below, you'll get the answer to that question and find out more about the many benefits of this procedure.
What Are Same-Day Crowns Made From?
Traditional dental crowns can be made from a variety of materials, including gold or other metals, porcelain, zirconia, and ceramic. Same-day crowns are made with CEREC technology, which stands for Chairside Economic Restorations of Esthetic Ceramics.
These crowns are custom-milled in a special machine from a solid block of ceramic. Your dentist will choose the color of the ceramic to precisely match the shade of your existing teeth and look very natural.
What Are the Benefits of Same-Day Crowns?
The most obvious advantage of same-day crowns is that they're done in one visit. But the benefits don't end there:
Strength – Ceramic is strong and durable, so your new dental crown will last just as long as crowns made of other materials (10-15 years or more with good oral hygiene habits and regular checkups).
Aesthetic appeal – In addition to being tooth-colored so it blends in with the rest of your smile, ceramic also reflects light more like natural teeth, which gives it a very life-like appearance.
Ceramic won't increase temperature sensitivity – Metals conduct hot and cold temperatures quickly, which can increase sensitivity. You won't have to worry about that with ceramic.
Bio-compatible – Ceramic won't aggravate metal sensitivities or allergies because it's bio-compatible with the soft tissues in your mouth.
Comparable cost – Same-day crowns are about the same price as traditional crowns.
With a ceramic same-day crown, you'll have a durable new restoration that looks fantastic. And, better yet, you won't have to schedule two visits!
About the Author
Dr. Sheri McIntosh is a family dentist in Fort Worth and a native of North Texas. She combines the latest technology with outstanding materials and techniques to provide exceptional dental care to her community. If you'd like to know more about same-day crowns or have any questions, she can be reached via her website.