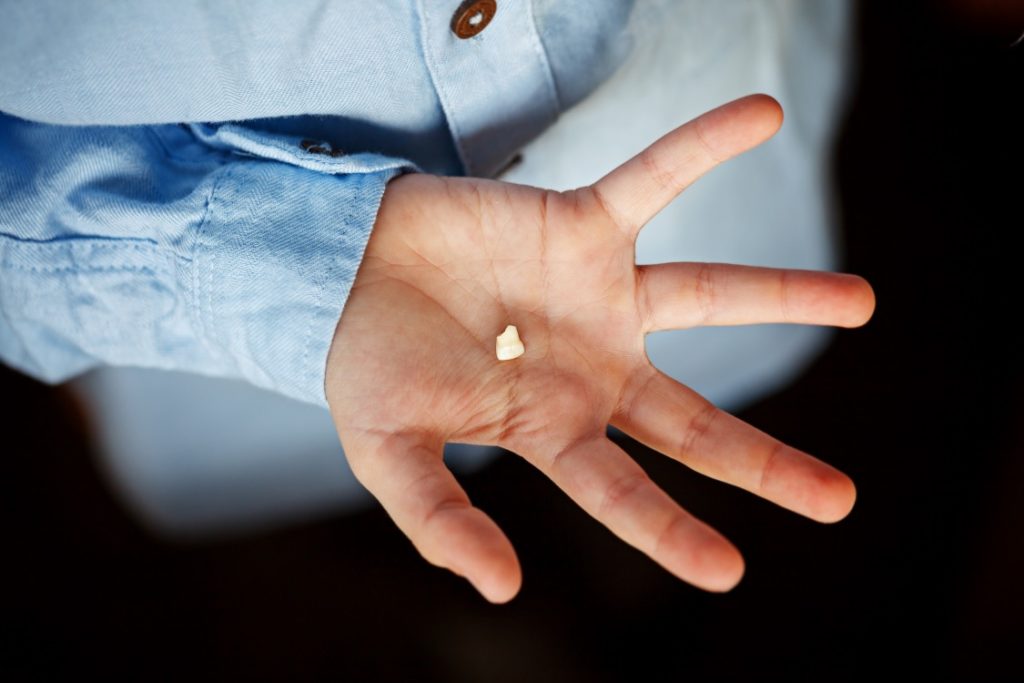 Have you ever had a bad dream where you've lost a tooth? If so, you're not alone – dreams like these are surprisingly common. Unfortunately, knocking out a tooth in real life is fairly common as well! If this happens to you or a loved one, it's critical to act fast and call an emergency dentist right away. Then you can use the first-aid tips in this blog to manage your knocked out tooth until you arrive for treatment. In the event that your tooth can't be saved, you'll also learn why dental implants are an ideal way to restore your smile!
First-Aid Tips When You've Knocked Out a Tooth
You'll have the best chance of saving your tooth if you can see an emergency dentist within an hour, so it's important to call as soon as possible after your injury occurs. If you can't make it to your dentist in that time frame, go to an urgent care center or the hospital instead. 
Here are some tips for immediate care until you can be treated:
First, gently rinse the tooth off, handling it only by the crown, not the root.
If possible, try to put the tooth back in its socket (only adults should attempt this) and gently bite down on it or put pressure on it with your finger to keep it in place.
It's critical to keep the tooth moist, so if you can't put it back in its socket, either store it in a glass of milk (which will help the cells on the root of the tooth survive), or in your cheek pouch. Tap water can make the tooth harder to save, so only use it as an absolute last resort.
For bleeding, apply gentle pressure to the area with a clean, damp towel.
Why Are Dental Implants the Ideal Solution For Missing Teeth?
Dentists recommend saving natural teeth whenever possible, but sometimes a knocked out tooth is too badly damaged to salvage. And while there are multiple replacement options, including a partial denture or bridge, dental implants are ideal for many reasons:
Dental implants improve your self-confidence and look and feel more natural than any other option.
Implants can last 30 years or more, which makes them a great long-term investment.
They provide significantly more strength, stability, and chewing power than a bridge or partial denture.
Implants prevent bone loss in the jaw which preserves the facial structure over time.
If you and your loved one knocks out a tooth, calling an emergency dentist and using the tips above will give you a great chance of saving it. But, if that's not possible, a dental implant is an excellent replacement option that will beautifully restore your healthy smile!
About the Author
Dr. Sheri McIntosh has been a general and emergency dentist for over 15 years. She always makes every effort to save knocked out teeth, but when that's not possible, she typically recommends dental implants because of the many benefits they provide. And with advanced training and technology, she provides start-to-finish implant care in her office. If you need emergency dental care or have any questions, she can be reached via her website or at (817) 337-8300.