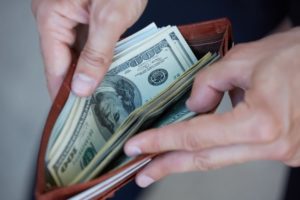 One of the great things about living in the twenty-first century is the fact you don't need to settle for missing teeth. Gaps in your smile can be a thing of the past. There are several tooth replacement options out there to choose from. Dental implants have become the preferred choice because of their many benefits, but a lot of patients worry about the cost. The truth is dental implants can help you save money in the long run. Continue reading to learn more from your Fort Worth implant dentist about dental implant cost and some of their benefits.
What Benefits Do Dental Implants Have Over Other Tooth Replacement Options?
For you to decide whether dental implants are worth the cost, you need to know how they compare to other tooth replacement options, such as dental bridges and dentures. Here are just a few of their many advantages:
Prevents Jawbone Deterioration: Implants are the only tooth replacement option that takes the place of the roots of missing teeth. This helps to stimulate the jawbone through regular chewing. Ultimately, it prevents bone loss from occurring.
Increased Bite Power: When your implants are finished healing, there aren't any eating restrictions. This is because they restore up to 90 percent of your natural chewing power. Dentures only restore up to 30 percent.
Long-Lasting: Other options need to be relined, repaired, and replaced periodically. Dental implants can 25 years or even the rest of your life if you care for them properly.
How Can Dental Implants Save You Money?
You might become discouraged when you find out about dental implant cost but think of them as an investment. Their initial cost is much different from their total cost over time. For dentures, the initial cost is more affordable, but other expenses are not included.
For instance, you will need to invest in things like adhesives and soaking tablets. Since they don't prevent bone loss, you will need to have them relined and replaced regularly. They also take more time out of your day because you need to be consistent about cleaning and soaking them.
As for dental implants, you won't need to worry about bone loss or future replacements. You care for them just like your natural teeth, and they can be your long-term solution.
Though dental implant cost may seem a little steep at first, they pay off over time. In reality, you are restoring your smile while also benefitting your bank account!
About the Author
Dr. Sheri McIntosh earned her dental doctorate from the University of Texas Health Science Center in San Antonio. She is a member of the American Dental Association and the Academy of General Dentistry. Dr. McIntosh strives to offer what she calls the "Distinguished Patient Experience." If you are interested in dental implants, she offers implant placement and restoration at her office location and convenient dental financing is available. Schedule a consultation on her website or call (817) 337-8300.