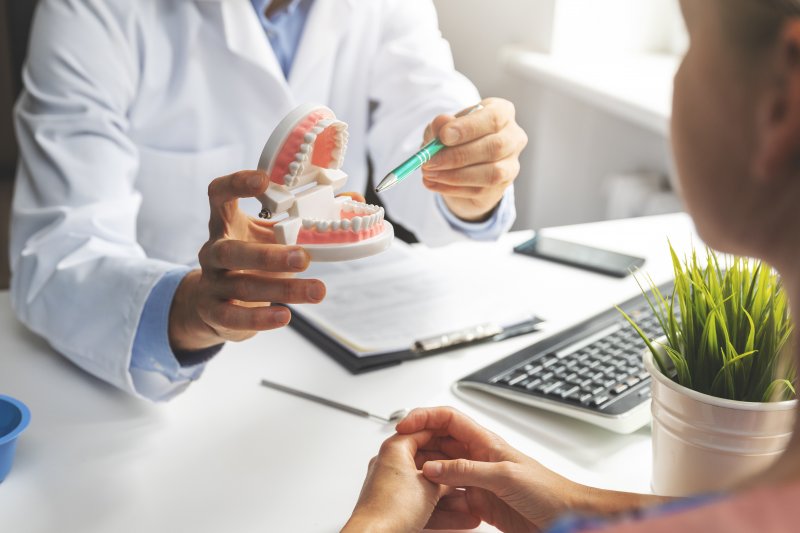 If you need to replace one or multiple missing teeth, then dental implants may be the premier solution for you. Not only can you expect them to restore the look and function of your natural smile, but they'll also prevent jawbone deterioration and further tooth loss. While you can enjoy the benefits of these restorations for a lifetime, you might be wondering what to expect during your initial dental implant consultation. Read on to learn five questions you should ask your dentist before committing to the treatment!
#1: What Can I Expect from the Dental Implant Process?
You should always speak with your implant dentist directly to understand the specifics of your procedure. They'll provide you with pre-op instructions on how to prepare, the timeframe of your entire treatment process, and the proper after-care directions. These opening questions can help you get a clearer idea of what to expect from your dental implant procedure.
#2: Is the Entire Procedure Completed In-House?
Even if a dentist offers dental implants, this doesn't mean they'll perform every step of the process in practice. If this is the case, you may be referred to other specialists, resulting in you needing to travel outside to other locations. Since this can become more costly, it's best to ask forthright to avoid any complications.
#3: What Will the Recovery Process Be Like?
The healing period will vary from patient to patient, as each case is unique for dental implants. For instance, a person needing multiple dental implants throughout their mouth may experience a lengthier recovery time compared to someone only needing one. Knowing what to expect can help you plan accordingly and avoid any surprises in your schedule.
#4: Will I Require Preliminary Treatments?
Not every patient who needs dental implants can immediately undergo the treatment. There are several oral health requirements you'll have to meet before you can proceed, such as having healthy gums and plenty of bone tissue. If your jawbone has deteriorated due to tooth loss or you have gum disease, then you'll need to get these treated first. Your dentist will assess your situation, take X-rays if necessary, and determine the appropriate treatment, such as periodontal therapy or a bone graft.
#5: What Can I Do to Preserve My Dental Implants?
While your dental implants will be designed to last a lifetime, their longevity will mainly depend on how well you care for them. Make sure to ask your dentist about best practices for preserving your results as long as possible. They can develop a personalized preventive care plan so that you know how to maintain your new smile for years to come.
Your dental implant consultation is the perfect time for you to ask these and any other questions you may have about your treatment. Once you're more well-informed about the process, you can feel more confident and excited about your procedure to restore your smile!
About the Author
Dr. Sheri McIntosh earned her dental doctorate from the University of Texas Health Science Center in San Antonio. She's also a member of several organizations like the North Texas Dental Society and the American Dental Association. She offers a wide variety of advanced and comprehensive services, including dental implants and periodontal treatments. If you'd like to schedule your consultation, visit her website or call her at 817-337-8300.