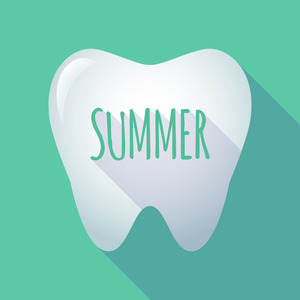 Are you planning on taking a vacation with your family this summer? Before you leave on your big trip, it's a good idea to set up an appointment with your dentist first. As eager as you might be to simply focus on having fun throughout the next few months, there are several reasons why it's a good idea to have any necessary dental visits performed at the start of summer; here are just a few examples.
Reason 1: It Will Be Easier to Find a Convenient Appointment Time
With no school to worry about, it's easier to find time to bring your children to the dentist during the summer. Also, since it's normal for people to take breaks from work around this time of year, it's often not a bad idea to use some of your vacation days to have your own dental needs taken care of. When everyone has less structured schedules, finding an appointment time that's convenient for everybody typically becomes much easier.
Reason 2: You Can Potentially Avoid Certain Dental Emergencies During the Summer
If you develop a painful toothache, it might seem like it came out of nowhere. In truth, many dental emergencies start as relatively minor oral health issues. By having the small problems taken care of now, you can avoid more severe dental issues later. As such, visiting your dentist at the start of summer may reduce your chances of having your vacation interrupted by tooth decay and similar complications.
Reason 3: You Can Get an Idea of How to Protect Your Oral Health
Do you tend to eat more junk food during the summer, particularly when you're on vacation? If so, your dentist may be able to give you a few tips for protecting your smile. Not only can they help you identify the foods that you need to be careful around, but they can also help you figure out which parts of your mouth you need to pay more attention to while you're brushing.
Reason 4: It Will Be Easier to Make Time to Recover If You Need It
Depending on what your dental needs are, you may have to undergo a procedure that requires you to rest a few days afterward so that your mouth can heal. Tooth extraction and root canal therapy are some common examples. You'll likely find that it's much easier to find the time you (or your loved ones) may need to recover during the summer. And if you have the procedure performed early in the season, you can get past the healing process all the sooner and enjoy your upcoming vacation to the fullest.
If you're thinking about visiting your dentist this summer, there's no time like the present. Get in touch with your dental practice today to schedule an appointment.
About the Author
Dr. Sheri McIntosh went to the University of Texas Health Science Center at San Antonio to earn her Doctor of Dental Surgery. She holds membership with the Texas Dental Association and the Academy of General Dentistry. She's always happy to welcome new patients and their families to Distinguished Dental in Fort Worth. To schedule a summer consultation with Dr. McIntosh, visit her website or call (817) 337-8300.