Dentures – Fort Worth, TX
Regain a Healthy, Complete Smile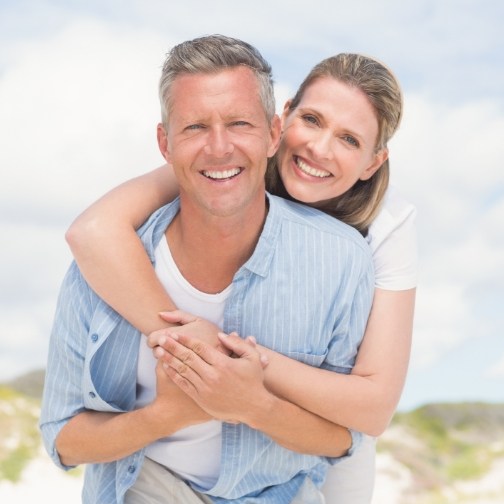 The impact of tooth loss is felt on multiple fronts. Beyond the change to your appearance, missing teeth can also affect your quality of life. Fortunately, you can say goodbye to the gaps in your smile via tooth replacement with dentures in Fort Worth. At Distinguished Dental, we offer high-quality and affordable dentures so you can enjoy a complete, fully functional set of teeth again without breaking the bank. If you'd like to learn more about this tooth-replacement solution, continue reading or schedule a consultation with our team today!
Who Is a Good Candidate for Dentures?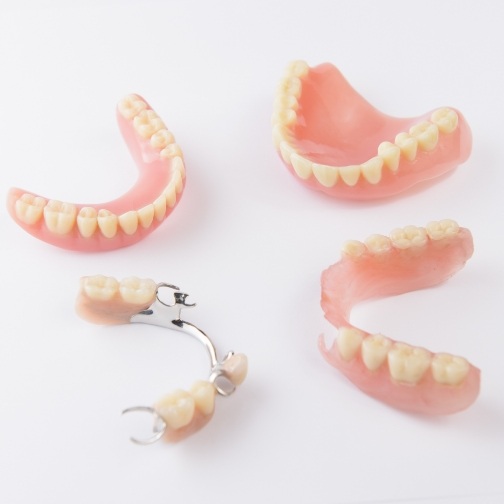 Truthfully, almost any person missing several, most, or all their teeth is a viable candidate for dentures. During your consultation, we'll conduct a thorough oral examination to determine whether this solution is right for you. If you have any preexisting oral health issues like tooth decay or gum disease, you'll need to have them addressed before you can move forward with the process of getting dentures. Your mouth must be in optimal condition to support your new prosthetics!
Types of Dentures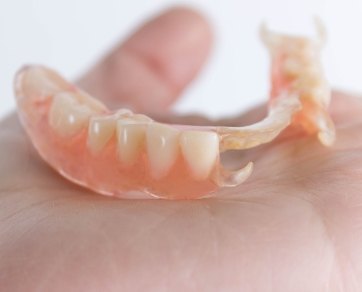 During your initial consultation, your dentist in Fort Worth will evaluate your needs and recommend one of the following options:
Partial Dentures
If you only have a few missing teeth, partials may be a good option to consider. They replace teeth that are on opposite sides of your mouth and keep the existing teeth from shifting around. Partial dentures are custom-made to fit your mouth perfectly and seamlessly complete your smile. They're attached to your remaining natural teeth with clasps.
Full Dentures
Full dentures are ideal for patients missing an entire arch of teeth. They're designed using a gum-colored base and enamel-colored replacement teeth for a more natural appearance. Unlike partials, they're held in place using natural suction or denture adhesive.
Implant Dentures
If you want a smile that's long-lasting and as stable as possible, you should consider getting implant dentures. The prosthetic is attached to titanium dental implants that are surgically inserted into the jawbone. Once fully healed, you'll be able to enjoy unmatched chewing and functionality. Plus, your new-and-improved grin can last several decades if properly cared for!
All-on-4 Dentures
The All-on-4 is a hybrid denture mounted on four implants. It can replace both the upper and lower arches. This is a permanent solution, so maintenance is easier. You can treat your new smile like natural teeth. The prosthesis can only be taken out by the dentist. Recovery is relatively easy with this option.
The Benefits of Dentures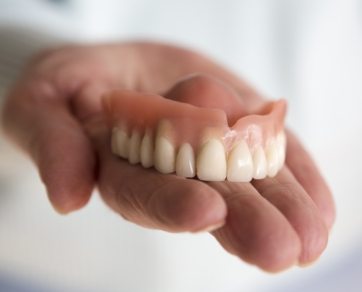 By choosing to get dentures, you will enjoy several benefits including:
Easier maintenance
Improved speech
Fully customized prosthetics
Long-lasting results (up to a decade with proper care & maintenance)
More youthful appearance
Increased confidence
Understanding the Cost of Dentures
After learning about dentures, you're probably more excited than ever to start rebuilding your smile. However, you may be wondering about the cost of dentures in Fort Worth before you decide to move forward with the process. During your consultation, our team at Distinguished Dental will conduct an oral examination and explain which factors will affect the final price. Following the appointment, you'll have a better understanding of what you can expect to pay for your treatment.