Everyone knows that brushing, flossing, and rinsing is essential for optimal oral health and hygiene. Regular cleaning eliminates plaque and bacteria that can lead to infections, gum disease, and other dental problems. However, even routine cleaning can miss hard-to-reach areas in the mouth, which can lead to bacterial buildup and tartar. Visiting a dentist twice a year can prevent future dental issues and guarantee a pristine smile. The general dentistry offered at Distinguished Dental, located in Keller, TX, can provide comprehensive treatment that will ensure comforting care and, ultimately, healthy, beautiful smiles.
The Distinguished Patient Experience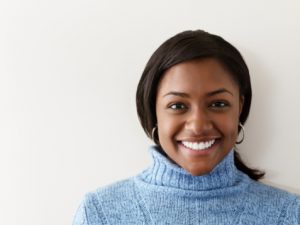 Dr. Sheri McIntosh, a patient-focused practitioner with over a decade of experience, and her handpicked team of experts are committed to providing the absolute best dental care for all patients who walk into our office. The office is equipped with state-of-the-art dental technology, and our team keeps current with the latest dental trends, ensuring that everyone who arrives for an appointment will receive upper echelon care. We pride ourselves on providing the distinguished patient experience. Practicing what we call "Dentistry with Integrity," we combine state of the art dentistry, old-fashioned values, and a focus on patient relationships. Our staff genuinely cares about the oral health and hygiene of each patient, and we will give our unparalleled care with friendly smiles. No other office can match our comforting, attentive experience.
Top-Tier General Dentistry
We do not settle for "decent" or "acceptable" dentistry. Our team wants to give patients thorough cleanings and examinations, educating each guest with steps to further their oral hygiene, and constantly making sure any potential problems are spotted and addressed immediately. We offer incredible treatments, including:
No matter your situation or which treatment you may need, we will provide compassion and integrity with every procedure.
Join the Winning Team Today!
It's time for you to receive the distinguished patient experience. Allow Dr. McIntosh and her magnificent team to give you the best dental care available. Call our office today and schedule your appointment. We are proud to offer our services to the residents of Keller, TX, Watauga, Colleyville, Southlake, Roanoke, and the neighboring cities.